Creating Unique Spaces for Unique People.
At Decorators Corner, we believe in finding solutions as unique as you are. As a full service interior decorating and design firm, we specialize in maximizing the potential in your space, reflecting your style and honouring your budget. In this modern age of trendy and disposable, we strive to create exceptional homes that allow our clients to experience the beauty of timeless, well crafted design that is mindful of the environment. 
We are proud to be recognized as a leader in the interior decorating and design industry in Kitchener-Waterloo and surrounding areas. Year after year, our wonderful community has awarded us the title of their design shoppe of choice in the Waterloo Chronicle and Kitchener Record "Reader's Choice Awards".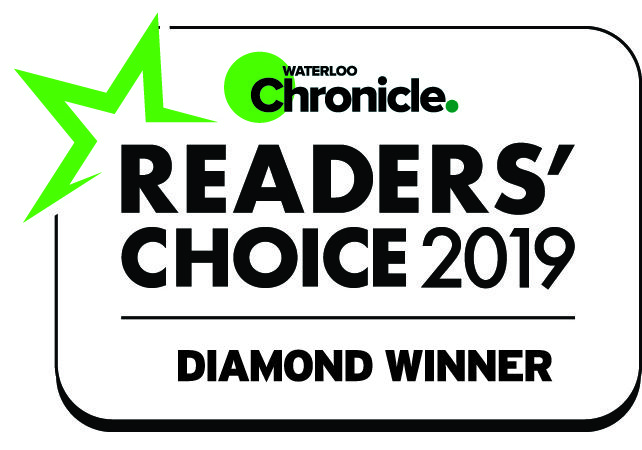 The DC Team
Each member of our team contributes to your unique design experience. Great design is about fulfilling the wants and needs of the client, not the designer. We challenge ourselves to not only meet these needs but to exceed the client's expectations.
Marie-Josée Boily
owner & registered interior designer, ARIDO, DDA
Marie-Josée is a Registered Interior Designer with ARIDO (Association of Interior Designer of Ontario) and also a member of DDA (Designer's & Decorator's Association of Canada), IDC (Interior Designer of Canada) and is accredited with NCIDQ (National Council for Interior Design Qualification)  
She has a BAA Degree in Environmental Design from the University of Quebec in Montreal and an Interior Design Degree from Ryerson Polytechnical Institute where she graduated with Honor and won the Trivia Award for "Excellence in Design". 
MJ opened her design consulting business in 1987, specializing in commercial interiors. In 2002, she purchased a small décor store in Uptown Waterloo and transformed it into one of the most respected design firms in the area.  
Marie-Josee is passionate about design, art, travel, food, wine and gardening. Her interest in different cultures, especially the design aspects, brings an eclectic style to a lot of her projects.  
Over the years, MJ has donated her time and skills to different community groups for their fundraisers: France-Anne Sweeny Charitable Golf Tournament, Hope Spring Christmas Home Tour, The Symphony Home & Garden Tour, Kitchener-Conestoga Rotary Lottery Dream Homes & Handbags for Hospice, or with their design needs: Kid's Ability and the Child Witness Center. 
Presently she is involved with Leadership Waterloo, a program designed to connect and nurture community-minded individuals to the affordable housing crisis in Waterloo Region. 
Lauren Kelley
interior decorator, DDA
From a young age, Lauren spent much of her time doing crafts and reading her mom's decorating magazines, always finding new inspiration for her childhood bedroom. She couldn't ignore the gut feeling about pursuing her love of art, colour and design and now her career allows her to be creative every day! She is currently applying her skills to renovating her first home that she lives in with her husband and two cocker-spaniels, Indie and Lucy.
Melanie Gooding
interior decorator & professional painter
Melanie is a Certified Interior Decorator, our in-home professional painter and has been a part of the Decorators Corner team since 2007. Her 20+ years of painting experience goes well beyond just painting walls, it also includes custom finishes, staircases, cabinetry refinishing, and wallpapering. Melanie comes from a family of painters, including her parents, siblings and extended family. She was taught the art of painting from her father, who also taught the importance of having an acute attention to detail.
Melanie's enthusiasm for décor and colour is what inspired her to pursue a career in Interior Decorating and complete the Interior Decorating Certificate Program at Conestoga College with honours. Her passion for colour inspires her when designing spaces and she loves creating spaces that embodies a balance of colour, pattern, and texture. She also specializes in window treatments, colour consulting and surfaces.  Melanie loves working with people and her enthusiastic approach makes it more comfortable for the client as their space is being transformed.
In addition to her painting and decorating, Melanie enjoys spending her free time with her husband and 2 kids. She loves seeing the creative side of her children enfold…her daughter is already following her footsteps with her love of colour and decorating.  Melanie also enjoys gardening, crafting, camping, and spending time with her family and friends.